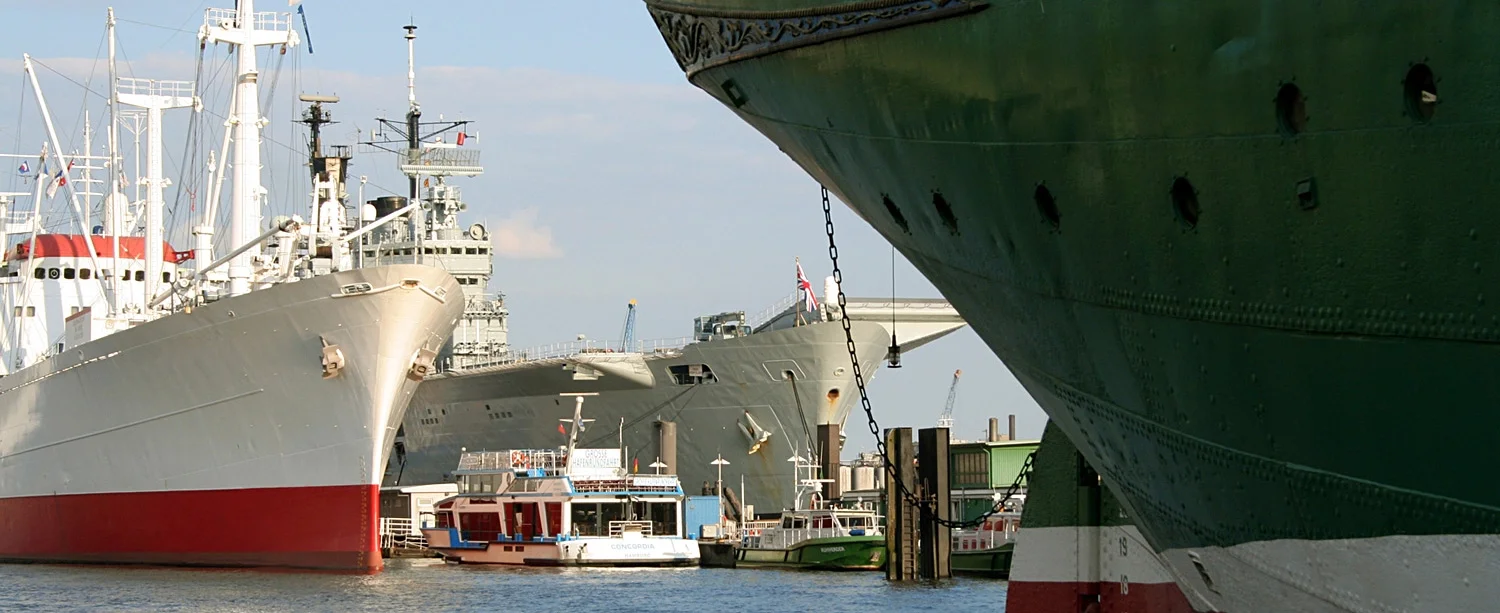 Welcome to Weidner & Co. in the Hamburg harbour
Benefit from our many years of experience and the advantage of our location
Hamburg harbour is one of the largest free-trade zones for fruit. We are right at your door. As a result, we have short routes and the necessary contacts to be able to organise the logistical processing of your goods from A to Z.

Naturally, we are neutral with our advice and independent of any transport carrier. Our aim is to find and organise economical and prompt transport routes for your products. Find out more from our web pages! We would be pleased to have an informal fact-finding discussion with you!
---
About us
We know the best routes for your goods offer a comprehensive service and are there for you with all questions and problems, we promise!
---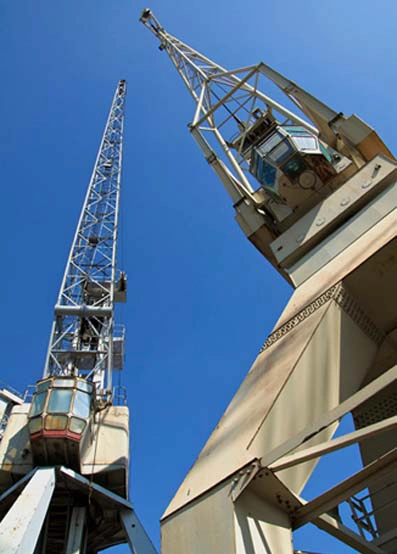 We know the best routes for your goods
Weidner & Co. is specialised in the logistical processing of fresh fruit, especially bananas and pineapples.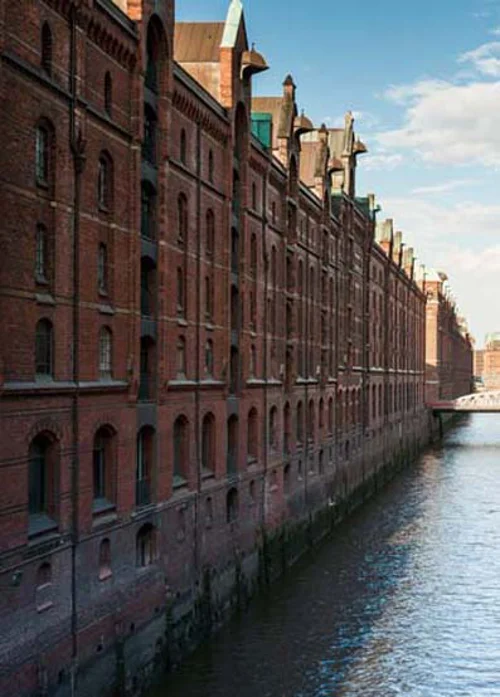 Services
We take on the unloading, storage, transport, customs and other services that you may wish to relinquish. Our consulting service is absolutely neutral and independent of any transport carrier.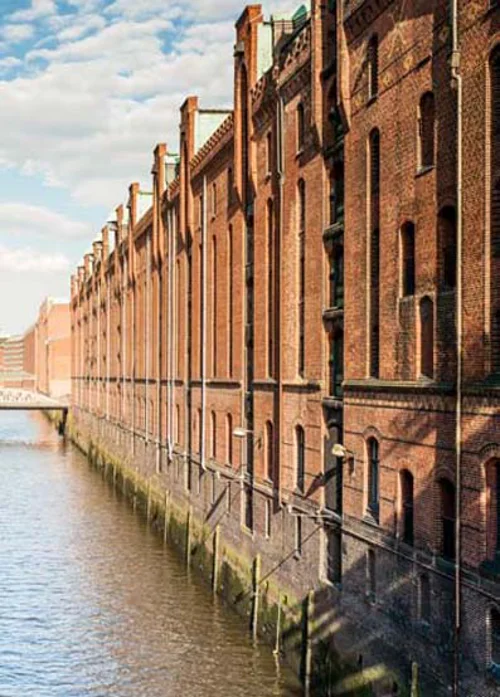 Contact person
You will find in us a permanent contact person who can advise you and can plan with you the required stages for your goods.
We accompany your goods to the point of destination.
Our services
Benefit from our experience and relieve yourself of tasks that we successfully deal with every day.
---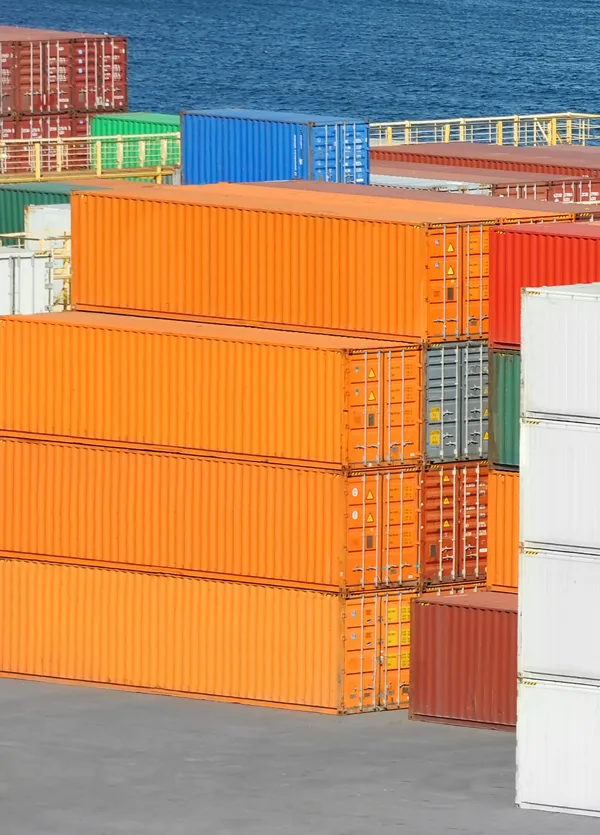 We stay the course – until everything is done!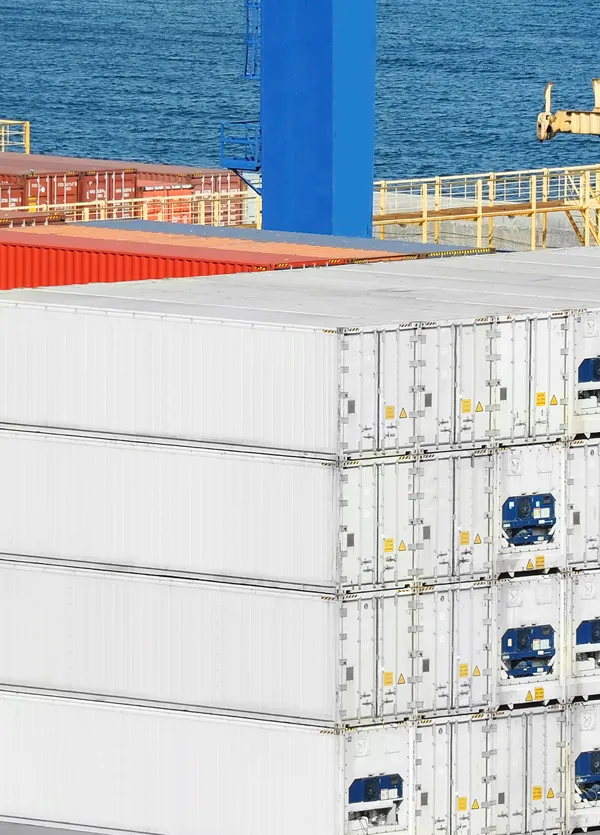 Unloading bananas and other fruits
On demand, we can organise the complete discharge for you. We accompany you, your goods and your customers during and after the unloading and inspection.
We are present, on site at the shipping and coordinate all requirements, for example, palletizing, inspection or delivery and customs clearance..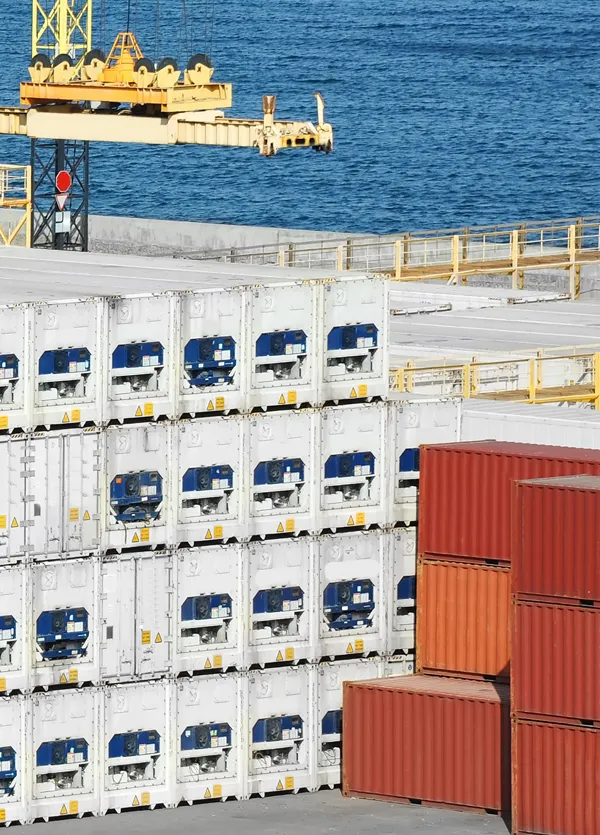 Customs clearance, license administration and many more
Customs clearance, license adminis­tration and fiscal represen­tation: We are happy to take on the customs clearance, license administration and fiscal represen­tation for you or also for your customers.
Inventory management of your goods: We manage your inventories and prepare quantities of goods, itemised according to your requirements.
Transports
Fresh merchandise requires short, prompt routes. For that reason we have a daily service with full loads within Europe.
---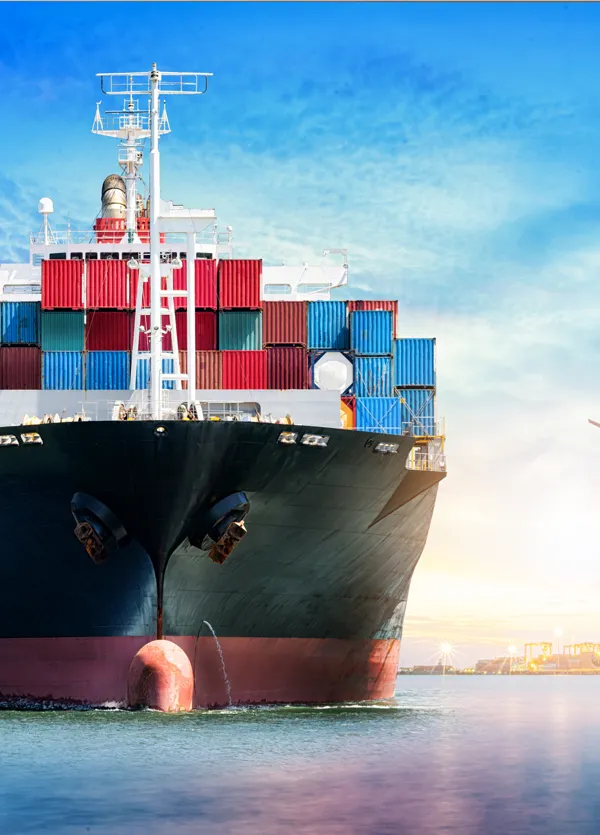 We take care of the transport – from A to Z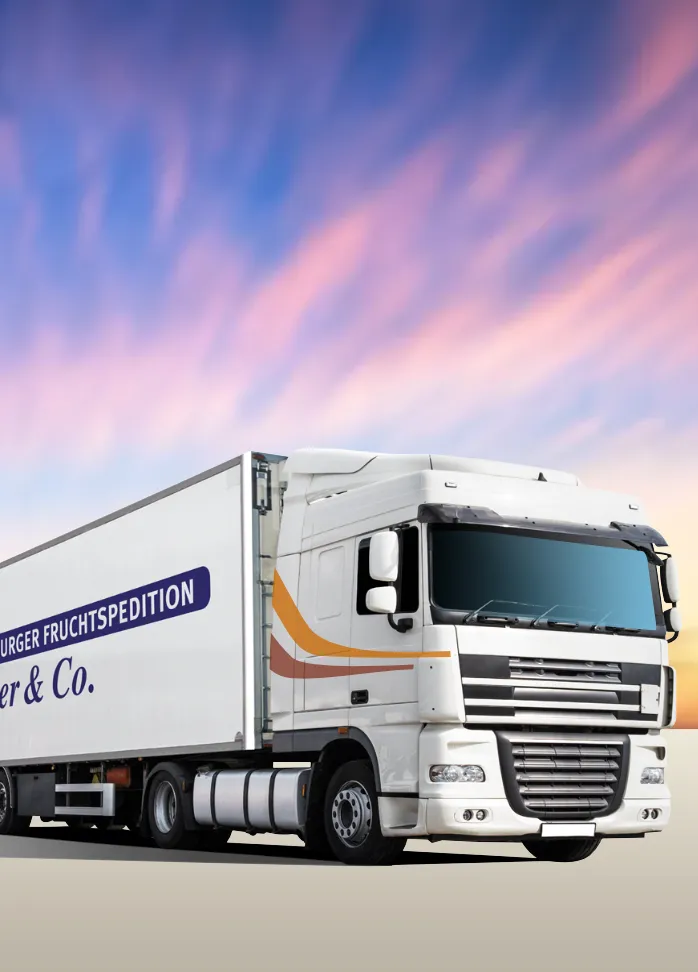 Refrigerated trucks
We bundle several loads together and cooperate with many transport companies. As a result, we can almost always guarantee a temperature controlled delivery, partial or palletized, from the north harbour within 24 hours especially within Germany.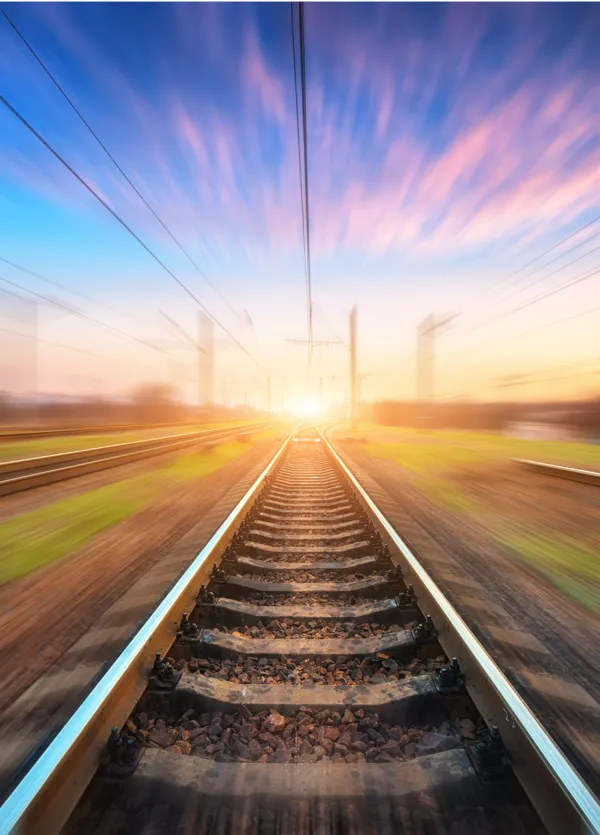 Rail transport
We would be happy to advise you on the merits of rail shipments.

We provide comprehensive services and interesting prices.
The Team Weidner & Co.
Here you will find the direct line to your personal contact person. Call or e-mail is enough – we are available!
Slideshow for a break in between ...
---
Legal notice
---
HAMBURGER FRUCHTSPEDITION Weidner & Co. (GmbH & Co.) KG

Dessauer Straße 10, Terminalgebäude O'Swaldkai, D-20457 Hamburg
Responsible persons: Kai-Axel Schmidt, phone: 040 78 08 34 40, fax: 040 78 08 35 99, E-Mail: info@weidner-co.de

V.A.T. identification number: DE 118922022
Trade Register No.: HR B 65391, Registration Office: District court Hamburg

Liability Declaration: Despite careful control of the content we cannot accept the liability for the content of external links. For the content of the linked sites solely the operators are responsible. Responsible for the content according to § 6 MDStV: Weidner & Co. (GmbH & Co.) KG

Concept and Design: www.kontur-graphik.de
---
Terms and conditions
---
We operate exclusively in accordance with the Allgemeine Deutsche Spediteurbedingungen 2017- ADSp 2017 - (German Freight Forwarder's General Terms and Conditions 2017) and – if they do not apply for performing logistics services – with the Logistic-AGB (General Terms and Conditions of Logistics-Services Providers), as of March 2006.

Note: In clause 23 the ADSp 2017 deviates from the statutory liability limitation in section 431 German Commercial Code (HGB) by limiting the l iability for multimodal transportation with the involvment of sea carriage and an unknown damage location to 2 SDR/kg and, for the rest, the customary liability limitation of 8,33 SDR/kg additionally to Euro 1,25 million per damage claim and Euro 2,5 million per damage event, but not less than 2 SDR/kg

Place of performance and District court: Hamburg, Germany
---
Privacy Policy
---
Personal data (usually referred to just as "data" below) will only be processed by us to the extent necessary and for the purpose of providing a functional and user-friendly website, including its contents, and the services offered there. Per Art. 4 No. 1 of Regulation (EU) 2016/679, i.e. the General Data Protection Regulation (hereinafter referred to as the "GDPR"), "processing" refers to any operation or set of operations such as collection, recording, organization, structuring, storage, adaptation, alteration, retrieval, consultation, use, disclosure by transmission, dissemination, or otherwise making available, alignment, or combination, restriction, erasure, or destruction performed on personal data, whether by automated means or not.
The following privacy policy is intended to inform you in particular about the type, scope, purpose, duration, and legal basis for the processing of such data either under our own control or in conjunction with others. We also inform you below about the third-party components we use to optimize our website and improve the user experience which may result in said third parties also processing data they collect and control.
---

Our privacy policy is structured as follows:

I. Information about us as controllers of your data

II. The rights of users and data subjects

III. Information about the data processing

I. Information about us as controllers of your data

The party responsible for this website (the "controller") for purposes of data protection law is:

Hamburger Fruchtspedition Weidner & Co. (GmbH & Co.) KG.

Dessauer Straße 10, Terminalgebäude O'Swaldkai, D-20457 Hamburg

Vertreten durch: Kai-Axel Schmidt, Geschäftsführer

Telefon: +49 40 780 83 - 440, Telefax: +49 40 780 83 - 599, E-Mail: info@weidner-co.de

II. The rights of users and data subjects

With regard to the data processing to be described in more detail below, users and data subjects have the right

to confirmation of whether data concerning them is being processed, information about the data being processed, further information about the nature of the data processing, and copies of the data (cf. also Art. 15 GDPR);
to correct or complete incorrect or incomplete data (cf. also Art. 16 GDPR);
to the immediate deletion of data concerning them (cf. also Art. 17 DSGVO), or, alternatively, if further processing is necessary as stipulated in Art. 17 Para. 3 GDPR, to restrict said processing per Art. 18 GDPR;
to receive copies of the data concerning them and/or provided by them and to have the same transmitted to other providers/controllers (cf. also Art. 20 GDPR);
to file complaints with the supervisory authority if they believe that data concerning them is being processed by the controller in breach of data protection provisions (see also Art. 77 GDPR).

In addition, the controller is obliged to inform all recipients to whom it discloses data of any such corrections, deletions, or restrictions placed on processing the same per Art. 16, 17 Para. 1, 18 GDPR. However, this obligation does not apply if such notification is impossible or involves a disproportionate effort. Nevertheless, users have a right to information about these recipients.

Likewise, under Art. 21 GDPR, users and data subjects have the right to object to the controller's future processing of their data pursuant to Art. 6 Para. 1 lit. f) GDPR. In particular, an objection to data processing for the purpose of direct advertising is permissible.

III. Information about the data processing

Your data processed when using our website will be deleted or blocked as soon as the purpose for its storage ceases to apply, provided the deletion of the same is not in breach of any statutory storage obligations or unless otherwise stipulated below.

Cookies

a) Session cookies

We use cookies on our website. Cookies are small text files or other storage technologies stored on your computer by your browser. These cookies process certain specific information about you, such as your browser, location data, or IP address. This processing makes our website more user-friendly, efficient, and secure, allowing us, for example, to display our website in different languages or to offer a shopping cart function. The legal basis for such processing is Art. 6 Para. 1 lit. b) GDPR, insofar as these cookies are used to collect data to initiate or process contractual relationships. If the processing does not serve to initiate or process a contract, our legitimate interest lies in improving the functionality of our website.

The legal basis is then Art. 6 Para. 1 lit. f) GDPR. When you close your browser, these session cookies are deleted.

b) Third-party cookies

If necessary, our website may also use cookies from companies with whom we cooperate for the purpose of advertising, analyzing, or improving the features of our website. Please refer to the following information for details, in particular for the legal basis and purpose of such third-party collection and processing of data collected through cookies.

c) Disabling cookies

You can refuse the use of cookies by changing the settings on your browser. Likewise, you can use the browser to delete cookies that have already been stored. However, the steps and measures required vary, depending on the browser you use. If you have any questions, please use the help function or consult the documentation for your browser or contact its maker for support. Browser settings cannot prevent so-called flash cookies from being set. Instead, you will need to change the setting of your Flash player. The steps and measures required for this also depend on the Flash player you are using. If you have any questions, please use the help function or consult the documentation for your Flash player or contact its maker for support.

If you prevent or restrict the installation of cookies, not all of the functions on our site may be fully usable.

Contact

If you contact us via email or the contact form, the data you provide will be used for the purpose of processing your request. We must have this data in order to process and answer your inquiry; otherwise we will not be able to answer it in full or at all.

The legal basis for this data processing is Art. 6 Para. 1 lit. b) GDPR.

Your data will be deleted once we have fully answered your inquiry and there is no further legal obligation to store your data, such as if an order or contract resulted therefrom.

Online job applications / publication of job advertisements

We offer you the opportunity to apply for jobs with our company via our website. In the case of these digital applications, we collect your application data electronically in order to process your application.

The legal basis for this processing is §26 Para. 1 S. 1 BDSG in conjunction with Art. 88 Para. 1 GDPR.

If you are hired as a result of the application process, we will store the data you provide during the application process in your personnel file for the purpose of the usual organizational and administrative process, naturally in compliance with further legal obligations.

The legal basis for this processing is §26 Para. 1 S. 1 BDSG in conjunction with Art. 88 Para. 1 GDPR.

If we do not hire you, we will automatically delete the data submitted to us two months after the final decision is made. We will not delete the data, however, if we must store the data for legal reasons such as evidence of equal treatment of applicants, until any legal action is concluded, or four months.

In this case, the legal basis is Art. 6 Para. 1 lit. f) GDPR and §24 Para. 1 No. 2 BDSG. Our legitimate interest lies in any legal defense we may have to mount .

If you expressly consent to a longer storage of your data, e.g. for your inclusion in a database of applicants or interested parties, the data will be processed further on the basis of your consent. The legal basis is then Art. 6 Para. 1 lit. a) GDPR. You may withdraw your consent at any time with future effect per Art. 7 Para. 3 GDPR with future effect.

Server data

For technical reasons, the following data sent by your internet browser to us or to our server provider will be collected, especially to ensure a secure and stable website: These server log files record the type and version of your browser, operating system, the website from which you came (referrer URL), the webpages on our site visited, the date and time of your visit, as well as the IP address from which you visited our site.

The data thus collected will be temporarily stored, but not in association with any other of your data.

The basis for this storage is Art. 6 Para. 1 lit. f) GDPR. Our legitimate interest lies in the improvement, stability, functionality, and security of our website.

The data will be deleted within no more than seven days, unless continued storage is required for evidentiary purposes. In which case, all or part of the data will be excluded from deletion until the investigation of the relevant incident is finally resolved.

Order processing

The data you submit when ordering goods and/or services from us will have to be processed in order to fulfill your order. Please note that orders cannot be processed without providing this data.

The legal basis for this processing is Art. 6 Para. 1 lit. b) GDPR.

After your order has been completed, your personal data will be deleted, but only after the retention periods required by tax and commercial law.

In order to process your order, we will share your data with the shipping company responsible for delivery to the extent required to deliver your order and/or with the payment service provider to the extent required to process your payment.

The legal basis for the transfer of this data is Art. 6 Para. 1 lit. b) GDPR.

Muster-Datenschutzerklärung

der

Anwaltskanzlei Weiß & Partner

---